"In place of the old bourgeois society, with its classes and class antagonisms, we shall have an association in which the free development of each is the condition for the free development of all." [Marx. Communist Manifesto. 1848]
The intention of the creation of a developmental state is to shape state in response to the history and socio-economic dynamics of South African society within the National Democratic Revolution. In particular the developmental state will emphasize state capacity to intervene in the economy in the interests of national development, higher rates of growth and social inclusion. Socio-economic development cannot emerge spontaneously from the invisible hand of the market. It is necessary for the state to play a central and strategic role in shaping the contours of economic development. The NDR must mobilize society to take party in policy formulation and planning, and direct societies resources towards common national developmental goals. The developmental state will broaden participation by black people, the poor and the working classes, expand beneficiation efforts, allow for higher rates of and more appropriate exports, reindustrialize our economy, rebuild the manufacturing sector, revitalize agriculture, increase taxation for the purposes of wealth distribution, and so forth. In order to achieve our developmental objectives we need to undertake rational planning at the national level. Planning will also need to be centralized and a stronger form of the command economy adopted.
Since 1994 South Africa has followed a centrist state model, with neoliberal and clientalist neopatrimonal characteristics dominating. GEAR and AGSI-SA have resulted in low levels of growth and poor labour absorption. While government has been interventionist in its approach to black economic empowerment, these interventions have tended to benefit small politically connected elites. Domestic manufacturing and industry have collapsed due to the removal of tariffs and trade liberalization.
Our Human Development Index (an index measuring life expectancy, education and income scaled between 0 and 1) (HDI) overall sits at 0.691 nationally. However for black persons the HDI is around 0.630 (with the average HDI for white people in South Africa sitting at 0.914). The poorest 20% of South Africans are sitting an HDI of 0.488. For comparative purposes, the HDI of Niger is 0.34 and in Norway is 0.97.Our Human Poverty Index (an Index measuring life expectation, child nutrition status, access to improved water sources and income) (HPI) is 27.1. For black South Africans, the HPI sits at 31.2, while for white South Africans it sits closer to 10.1. The poorest 20% of South Africans have an HPI of 36.3. For comparison the HPI of Afghanistan is 59.8 and 1.5 in the Czech Republic.
South Africa has specific features that will make implementation of the developmental state paradigm successful. Firstly, the global economic crisis has demonstrated that markets are not self-regulation and the crisis has highlighted the importance of state interventions, creating a much more ideologically fluid international environment more conducive to a developmental state. Secondly, unlike many other developing nations, South Africa's government has a strong mass party base which, with the requisite political will, could facilitate the through implementation of policies and programmes necessary to drive the developmental state. Thirdly, South Africa already has a number of development finance institutions such as the Development Bank of South Africa and the Industrial Development Corporation as well as various state owned enterprises. Fourthly, South Africa has a very deep tax base and thus will not be plagued by the constraints on tax revenues facing other developing economies. Finally, South Africa's skill set is at least as good as many of the Asian developmental states at their early stages.
Analysis
The Developmental State must be grounded in class analysis:
The discussion about the developmental state;    its structure, capacities and role must be firmly grounded in class analysis. State policy expresses intra-class and inter-class dynamics, it serves as a co-ordinating mechanism to enact the interests of underlying class forces, depending on which class wields power. The class, race and gender character of the state normally flows from the pattern of ownership of the means of production. In the South African case, the state is rooted in the matrix of these social relations. In the past 16 years, attempts to resolve the racial pattern of ownership of the means of production have been severely limited, and have been accompanied by escalation of class exploitation and domination.  Efforts to resolve the gender question have only served to deepen the race and class dimensions—because on the economic front, among women whites were the major beneficiaries of Affirmative Action policies in the past 16 years and (mainly black) working class women faced casualization, unemployment and extreme poverty. Therefore a key question that will have to be answered as a point of departure in discussions about the developmental state is: in whose class interest is the developmental state constructed?  Building state capacity, restructuring its organs and redefining its role in the economy in particular can either serve to deepen and escalate the exploitation, oppression and domination of the working class or it can reduce and ultimately eliminate such phenomena.  As is argued below, the retreat of the state from the provision of basic goods is one way in which the state was impelled to intervene in order to express a resolution of the conflict between the black and white capitalists and to create a link between the two fractions of capital. The role and character of the developmental state that is envisaged, must a least be informed by the following: (1) firstly, its outlook must be working class, based on participatory democracy and anti-imperialist; (2) secondly, the state must intervene in the economy to redistribute resources in order to address: divisions resulting from our Apartheid past; unemployment, inequality and poverty and the rural-urban development divide; (3) thirdly, the state must take direct responsibility and must rely less on the private sector and market forces through socialization/nationalization of strategic sectors and ownership of productive resources; promotion of co-operative and other worker-centered forms of ownership; support downstream industries and lead industrial development; promote regional integration on the basis of an anti-imperialistic outlook and structured relations with extra-state organs of mass power; and (4) finally, it must strive to achieve universal access to decent jobs; quality education; quality healthcare; comprehensive social security; decent housing and access to water, energy and sanitation.
The Current Global Crisis:
We are currently working within an international context that has seen the worst global economic crisis since the 1930s. Between the years 2009-2010, we lost over 1.1 million jobs. This in turn has plunged over 5.5 million South Africans below the poverty line. The speed with which this happened, the context where income distribution and inequality has deepened shows the vulnerable nature of the jobs created in our economy. We have failed domestically to build a strong internally cohesive productive base and shift away from reliance on mineral exports. Our reaction to the international economic crisis has also shown the weakness and inappropriateness of our current macroeconomic policies. 
Economic growth in South Africa over the last twenty years has been linked to high rates of financial accumulation but not corresponding rates of material accumulation, industrialization and structural change:
TBW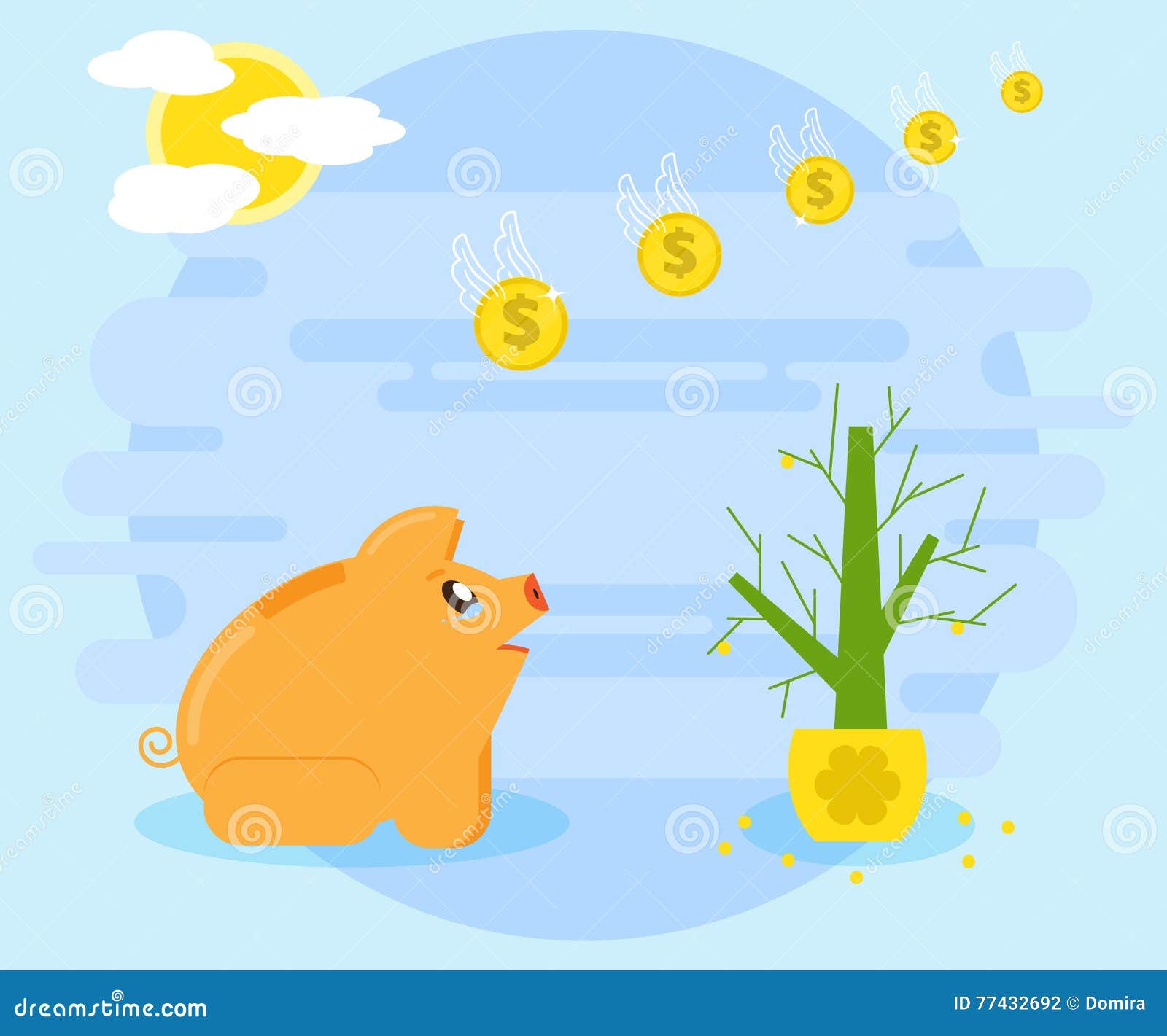 There has been a steady period of de-industrialization in South Africa over the past twenty years:
TBW 
The impact of neoliberal democracy in South Africa:
The package of policies known as neoliberalism emerged in the 1970s, in response to a then global crisis in the falling rate of profit. This policies were geared towards resolving this crisis and involved: (1) cheapening inputs into the production process; (2) increasing the rate of exploitation of labour; (3) exporting capital to areas that have lower capital-labor ratios; (4) disinvesting from real capital accumulation by allowing existing capital stock to depreciate and (5) channeling money capital into financial speculation. There has been advancement in the last twenty years in political democracy, but this has not translated into gains in the economy. Our democracy has only benefitted those who own economic resources than the working class and the poor. Capitalist class interest and bias still determine decisions about the nature and pattern of capital accumulation, social and economic policy, legal institutions, cultural expressions, political practice and the administration of the state. The state remains largely insensitive to the demands and needs of the working class majority. The policies of the last twenty years (mainly GEAR and AGSI-SA) have failed to deliver tangible material progress for the poor and the working class. The working class itself has been marginalized from participating and claiming the economy through the massive levels of unemployment, an extremely flexible labour market, casualization, outsourcing and the use of labour brokers, the commodification of basic needs and the suppression of workers' wages below productivity gains. The power of the working class has been ruthlessly suppressed in favor of capital interests and to support a capitalist trajectory as the basis for economic growth. Our democracy has seen economic growth reproducing inequality of incomes and power and it has driven poverty and unemployment upwards. Our current economy, with its dependence on mineral exports, has deepened structural instability. Almost all spheres of social and economic power still rests with the white minority, who have co-opted the black elite, in pursuance of the interests of capital and imperialism. In South Africa, GEAR remains the cornerstone of neoliberal policy and thinking. 
Lack of economic diversity:
The policies of the past 16 years have failed to challenge the power of conglomerates, and have in fact strengthened their stranglehold through financial and trade liberalization.  They have failed to diversify the economy outside of the heavily concentrated and capital-intensive minerals-energy-complex core and instead, have added financial capital accumulation as another important dimension in this complex. This has continued to stifle the growth of downstream industries in at least three ways: Firstly, by diverting crucial inputs towards the Minerals-Energy-Complex core, upstream industries continue to lock the economy in mineral export dependence and in a capital intensive growth path.  The lack of access to affordable inputs, combined with the strength of the exchange rate, prices downstream industries out of the global market. Secondly, trade liberalization has led to the decimation of some sectors, e.g. clothing and textiles, white goods and electronics, and has continued to make it difficult for sophisticated domestic manufacturing sectors such as machinery and equipment and transport equipment, to develop. Thirdly, low wages, high unemployment and deteriorating income distribution constrain domestic demand for downstream industries.  This in turn perpetuates the dominance of capital intensive sectors in production.  Growth over the past 10 years was driven by the MEC core, and non-production sectors such as wholesale and retail and finance, real estate and business services. The wholesale and retail sector relies heavily on atypical employment and has significant import content, whilst the financial sector is dominated by a few large banks.         
Trade liberalization is promoted in order to enhance "international competitiveness".  This, it is often argued, is a requirement for successfully integrating the South African economy in a rapidly changing global environment. In South Africa, trade liberalization has strengthened the power of multinational corporations; it has weakened the power of the state to direct industrialization and has led to disintegration of productive structures at local level.  The secondary sector has been losing jobs since 1995, thanks partly to trade liberalization.  Between 1995—2008, the secondary sector lost 350 000 jobs. The policies of the past 16 years have thus failed to promote labor-intensive industrialization, in line with historical positions of the democratic movement.
Financial Liberalization:
Untrammeled global commodity capital flows have to be coupled with the required flows of money capital to facilitate the flow of value on a global scale.  But also, the dominance of the money form of capital, which emerged in the 1970's, led to the rise of speculative financial activity as a distinctive area of fictitious capital accumulation as opposed to real capital accumulation.  Financial liberalization took at least 3 forms: (1) bank deregulation and interest rate liberalization; (2) exchange rate flexibility and (3) removal of exchange controls. South Africa embraced all these aspects.  From the mid-1990's, exchange rate volatility increased after the removal of financial rand exchange controls.   On the one hand high interest rates attracted short-term capital flows whilst on the other hand the relaxation of capital controls gave new impetus to capital outflows, which sapped the country of resources that could be invested domestically.  The removal of exchange controls also facilitated the outflow of capital in the form of delisting of South African conglomerates from JSE to the London Stock Exchange: Gencor, Liberty Life, Anglo-American, De Beers, Old Mutual, SA Breweries, Investec and Didata are all big firms that have accumulated capital by exploiting South African and regional labour through the migrant labour system and apartheid repression.  They have now found a way to eschew the responsibility of financing industrial diversification in South Africa. Because of such large outflow of domestic resources, South Africa's dependence on short-term capital flows to finance its expenditures has increased.  High interest rates themselves served to depress domestic saving, which is insufficient to finance investment expenditure.  On the other hand, these interest rates are required to keep attracting short term flows to finance expenditures. This way of managing the economy led to a rapid rise in South Africa's foreign debt from $25 billion in 1994 to $78 billion in 2008, with relatively little increase in real productive investment in the private sector.  In just 5 years, the share of foreign capital inflows in total savings rose from zero in 2001 to 75% by 2008, a swing from the outflows registered in 2002.  This makes our economy vulnerable to capital flow reversals and entrenches the power of global financial capital to hold domestic state policy hostage. The volatility and level of the exchange rate plays a significant role in deterring investment in the manufacturing sector, especially for those firms that have no power to shift resources on a global scale, within their own vertically integrated commodity chains.  Consequently, the strength of the exchange rate volatility has significantly impacted the valuation of cash-flows of such firms and has thus served to depress investment.  At a structural level, the strength of the exchange rate due to short-term capital inflows tends to depress the profitability of mining and thereby leads to a contraction of manufacturing.  The exchange rate determines the fortunes of the manufacturing sector mainly through the linkage of the latter to resource-based sectors and directly through exports.
Labour market deregulation:
Labour market deregulation complements the liberalization of global commodity and money capital flows.  In particular, labour market flexibility increases worker vulnerability by disrupting workers' ability to organize.  In addition, labour market flexibility atomizes workers, intensifies competition among them, which drives down the real wage relative to productivity.  Even if workers successfully resist these pressures capital, through state policy, draws in immigrant labour that has been beaten to submission by neo-liberalism in order to weaken the bargaining position of the working class.  The state itself through outsourcing, the allowance of casual labour, the use of labour brokers and illegal immigrant labour, pursues the interest of the capitalist class in a bid to restore profitability. Labour market deregulation also makes it impossible to combine employment with significant skills development because of the precarious nature of employment.  As of 2009, it was estimated that 30% of employment in the South African economy is now due to labour brokers.  Major players in the wholesale and retail sector for example, which is highly feminized, work with 20% permanent and 80% atypical employees.
The legacy of financialization:
South Africa has been hard hit by financialization and corporatism. This has involved the phenomenal expansion of financial assets relative to real activity (by three times over the last thirty years); the proliferation of types of assets from derivatives through to futures markets; the absolute and relative expansion of speculative as opposed to or at the expense of real investment; a shift in the balance of productive to financial imperatives within the private sector; increasing inequality in income arising out of the weight of financial rewards; consumer-led booms based on private credit; the penetration of finance into ever more areas of economic and social life such as pensions, education, health and the provision of economic and social infrastructure; the emergence of a neoliberal culture of reliance upon markets and private capital and corresponding anti-statism despite the extent to which the rewards to private finance have in part derived from state finance itself. Financialization is also associated with the continued role of the US dollar as world money, despite the United States' deficits in trade, capital account, the fiscus, consumer spending and minimal rates of interest.
The economy remains mineral-dependent and is now led by the financial sector:
The economy is overly dependent and reliant on mineral exports for foreign exchange earnings. These exports have been driven by our minerals-energy-complex (MEC). Petrochemicals, mining, iron and steel make up close to 70% of total exports, and are highly capital and energy intensive. Trade liberalization, imposed under GEAR and AGSI-SA, has not developed or expanded the manufacturing and industrial sectors. Instead, trade liberalization has only increased exports in refined petrochemicals and steel. Attempts to overhaul the nature of exports has failed to break the dominance of the MEC, with imports continuing to made up of sophisticated manufactured items such as machinery and equipment. This has contributed to a massive problem in terms of our trade balance. Since 1975 the finance sector has outperformed the non-financial sector in South Africa in terms of growth performance. Indeed, since 2005 the financial sector has been growing at almost twice the rate of growth of the non-financial sector. The combination of the increase in the size of the financial sector and the nature of the capital-intensive MEC as significantly constrained job creation.
Fiscal Austerity and Fiscal Policy:
GEAR also followed religiously the dictates of fiscal austerity—setting a 3% deficit-GDP as the yardstick to measure fiscal prudence. Tight fiscal policy is alleged to lower interest rates, because national savings are released to finance private investment—which should be the engine of economic growth.  However, after the introduction of GEAR's fiscal austerity measures, economic growth collapsed from 5% to 0%.  This of course exacerbated job losses, narrowed the tax base and further called for more fiscal restraint.  Fiscal policy was not used as a counter-cyclical tool to manage demand in order to attack structural unemployment and as redistributive instrument to meet basic needs. Fiscal policy became a tool through which public sector-induced demand expansion was to be restrained and private sector induced demand was to be expanded.  All this fell in line with limiting the role of the state in the economy and relying more on the private sector to correct historical injustices.  The private sector failed to lead demand expansion and instead it siphoned resources out of the economy through capital flight. To this day, fiscal policy in South Africa has maintained a pro-cyclical stance—playing a rearguard role in relation to private sector sentiment. Indeed, fiscal policy is subjected to monetary policy, which is aimed at gaining elusive credibility in the eyes of finance capital rather than the working class. The core elements of fiscal policy continue to be deeply rooted in GEAR.  Current fiscal policy aims to: (1) Reduce inflation; (2) Stabilize the debt level through deficit reduction and (3) Lower the overall tax burden. The theory that underpins fiscal policy asserts that (1) Fiscal deficits are inflationary in the sense that they tend to increase aggregate demand excessively and invariably would have to be financed through money-printing; (2) Because of the inflationary impact of fiscal deficits, it is claimed there will be an increase in the long-term interest rates in bond markets which undermines private sector investment and increases the cost of borrowing, and further increase the interest burden on the budget.  Fiscal deficits are therefore de-stabilizing; (3) Cruder versions of the same view assert that fiscal deficits crowd-out private sector investment because government takes from the "loanable funds" in financial markets, which could be used by the private sector, to finance the deficit; (4) Stabilization of public debt to a low level is meant to reduce the "risk premium", and hence the cost of borrowing.  This fiscal parameter has come to define "sound macro-economic policy" and "fiscal prudence" and (5) The private sector is claimed to be more efficient in using resources compared to the state.  Hence, an overall reduction in the tax burden on the private sector is required to unleash private sector expenditure and to support economic growth. The approach adopted by GEAR is based on targeting social development indicators to promote equity and job creation.  Rather its perspective is that (1) Job creation remains the main responsibility of the private sector; (2) So-called Fiscal discipline in particular, remains "a central plank of macroeconomic policy as outlined in the Growth, Employment and Redistribution policy document published in 1996"; and (3) Fiscal policy is dominated by monetary policy, and is constrained to be non-inflationary, i.e. must generate an outcome that is consistent with the inflation target. The current fiscal policy framework is inconsistent with the basic tenets of an employment-based, redistributive and transformative growth path because: (1) It makes fiscal policy to be pro-cyclical and not counter-cyclical: When the inflation-forecast rises, interest rates increase in such a way as to generate high interest payments on public debt, the growth rate falls, cutting the tax base, and thus forcing government spending to fall; (2) The discretionary component of fiscal policy is replaced by the operation of automatic stabilizers—which are not adequate, given the large shocks, structural deficiencies in the economy and the amplitude of South Africa's employment cycle; (3) An inflation-based macroeconomic framework constrains fiscal policy from being aggressive enough to address backlogs in social and economic infrastructure and to create jobs; (4) The link between the fiscal deficit, interest rates and crowding out is questionable, especially when deficit spending boosts social and economic infrastructure, or is directed at sectors with large multipliers; (5) Deficit reduction through "moderation of government spending" may generate an output contraction or a deceleration in growth, which tends to lengthen the recession in the labour market and increase structural unemployment; (6) The current fiscal framework lacks a structural analysis of the economy, and is therefore not transformative: Its focus on inflation fails to address cycles in the labour market, especially because in South Africa, what appears to be short-term unemployment quickly turns out to be long-term unemployment; Because this fiscal framework is not linked to the imperatives of industrial policy, it fails to manage changes in the composition of output, which in turn leads to massive dislocation of workers, thereby contributing to structural unemployment; Exacerbates the vulnerability of the economy to balance of payment problems, because the tax system is not designed to increase value-addition and promote downstream industries and (7) The current fiscal framework places heavy reliance on market forces, e.g. the response of the bond market to the fiscal surplus, the response of investment to the long-term interest rate, etc. But for market forces to deliver desired outcomes will require the transmission of the alleged benefits through a number of intermediate links which are usually empirically dubious, and they have failed to deliver the desired outcomes in the past 16 years.  In any event, the moderation in the growth rate due to the moderation in expenditure likely overwhelms the interest rate effect on productive investment. 
Fiscal austerity without tight monetary policy, especially the drive to have positive real interest rates as a rule—even when these exceed the growth rate of the economy, will be impossible to achieve. Tight monetary policy serves as a disciplining device for fiscal authorities because with deficit spending, high interest rates relative to the growth rate produce explosive public debt.  In order to constrain fiscal policy to run surpluses and to ensure stable debt-GDP ratios, high real interest rate are required.  Such interest rates guarantee a superior return to bond-holders, sustain speculative capital inflows and thus tend to strengthen the currency, which in turn encourages the outflow of capital. The basic monetary policy of neo-liberalism is inflation targeting.  Underpinned by monetarist theories, proponents of inflation-targeting believe that the best job for a central bank is to anchor inflation expectations.  They argue that interest rate policy cannot have long-run effects on economic growth and unemployment, but can only keep inflation expectations down and thereby lower long-term interest rates.  This, it is said, is enough to stimulate investment and long-term economic growth.  But the need to constrain fiscal policy to achieve the inflation target casts serious doubts about these claims. The current monetary framework aims to protect the value of the currency in the interest of balanced and sustainable economic growth in the Republic. The Reserve Bank interprets this to mean "price stability as well as stable conditions in the financial sector as a whole".  Specifically, the Reserve Bank explicitly adopted inflation-targeting as a framework to achieve price stability. 
The emphasis on long-term interest rates as drivers of investment, the link between inflation-targeting and lower inflation expectations, the reliance on bond markets to drive interest rate movements, are all open to question.  Empirical evidence in support of inflation-targeting is not as clear-cut as advocates of inflation targeting would have it.  In the South African case, inflation-targeting has been extremely regressive—it generates pro-cyclical fiscal policy, is inadequate a framework to support industrial development, and heavily relies on financial market forces, which are dominated by a few large banks, to transmit monetary policy actions to the real sector. Neoliberal monetary policy also advocates for positive real interest rates.  This, it is said, will stimulate savings and thus resolve the financing of investment.  But the effect of real interest rate on savings is also open to question.  Indeed, savings are determined more by income levels and, in an open economy, by the extent of capital outflow. Thus, real interest rates can be kept as high as possible, but the outflow of capital can depress savings necessary to support domestic investment.  In most instances, especially where industrial development is involved negative real interest rates coupled with other financial policy instruments, may be a necessary condition for industrial expansion.  But such financial repression goes counter to the interests of financial capital.      
The Inflation Targeting Regime:
Inflation targeting is made up of the following elements: The public announcement specifying medium to long-term targets for inflation; an institutional commitment to price stability as the primary goal; increased monetary policy transparency; communicating the rationale for decisions taken by monetary authorities; and mechanisms for increased accountability for attaining the inflation objective. Advocates of inflation targeting generally make four claims. They claim that the policy: (1) Improves the co-ordination of fiscal and monetary policies; (2) Increases the accountability of the central bank; (3) Improves the communication of the central bank with the public; and (4) Anchors inflation expectations to low single-digit levels thereby decreasing long term interest rates which make it easy for firms to invest, grow the economy and create jobs. However there are certain fallacies in these arguments: (1) On fiscal-monetary co-ordination:  When there is agreement about a specific ratio of public debt to GDP, inflation turns out not to be the only variable that can be used to co-ordinate fiscal and monetary policies.  The real or nominal growth rate of the economy can equally serve the same function. This alternative should however not be interpreted as a general alternative to inflation targeting, it is rather an alternative way, and just one aspect, of co-ordinating fiscal and monetary policy. (2) On inflation targeting and accountability: To this day, the SARB, and almost all central banks, refuse to reveal their preferences between inflation and output or employment.  Yet, they are quick to claim that they are transparent.  The advocates claim that with inflation targeting, clear targets are set and if the actual inflation rate deviates from these targets, the central bank has an obligation to explain why this is the case.  Suppose the central bank targets the real or nominal growth rate of output, or even, the growth rate of employment.  There is nothing that stops the central bank with such a mandate from announcing clear targets around these variables.  When for example, the growth rate of employment deviates from target, this central bank can also explain why this is the case.  Accountability is therefore not uniquely an inflation targeting feature. (3) On central bank communication with the public: The central bank can communicate with the public even if it is not targeting inflation, because it still has to explain what drove deviations from its non-inflation targets. Currently, inflation targeting central banks use monetary policy statements or inflation reports to communicate to the public.  A non-inflation targeting central bank can issue a "macro-conditions report", which highlights prospects for variables that are targets. (4) In short, accountability and communication are more outcomes of the depth of democratic culture than inflation-targeting. Lack of publication of minutes of the Monetary Policy Committee, the lack of information surrounding the rationale behind management of the asset composition of the Reserve Bank's balance sheet and the rationale behind the generation of the liabilities of the Reserve Bank, are some of the more substantive matters that go to the heart of central bank transparency and governance. (5) On inflation targeting leading to low interest rates: Studies have been conducted on whether inflation-targeting contributes to this situation.  These studies come at best with mixed results, they find that there are no significant differences in economic performance between central banks that engage in inflation targeting and those that do not.  In fact, there are deep questions about whether the fall in price inflation that has been experienced in the 1990's can be attributed to inflation targeting, or to real factors such as productivity growth in excess of real wage inflation.  In South Africa for example, there is ample evidence that income distribution has worsened since the mid-1980's, posing the question of whether this may not have been responsible for the large decline in price inflation. (6) On inflation targeting and interest rates: Non-inflation targeting economies experienced the same phenomenon of falling interest rates and inflation rates.  For economies that suffer from large external shocks, one has to wonder whether depressing demand through interest rate increases makes sense.  Using the interest rate when the public knows that the main driver of inflation is not demand but oil prices, food prices, commodity prices and speculative exchange rate fluctuations will not help the situation. Furthermore, we reject inflation-targeting on other principled grounds: (1) It constrains fiscal policy, making fiscal policy pro-cyclical: If inflation is forecasted to exceed the target, interest rates are increased.  The growth rate of output will fall, cutting the tax base.  This puts a strain on the budget by increasing the interest burden and raising the primary deficit.  Public debt then explodes over time, forcing fiscal policy to be contractionary or rather, "prudent", which means running a balanced budget or surplus budget by cutting government expenditure. (2) Inflation-targeting and economic growth: Faced with a situation where inflation is above target and the growth rate is below the potential of the economy, with both deviations being of equal amounts, an inflation-targeting central bank will increase interest rates, even if the economy experiences a rising unemployment rate.  The issue is not that inflation-targeting does not care about growth, the issue turns on the extent to which it takes growth into account.  As Mboweni put it so well sometime back: "Too narrow a focus on inflation will result in interest rate and output volatility…By contrast too much of a focus on the cyclical growth issues will result in greater inflation variability…the issue then is the appropriate trade-off between rigid adherence to the inflation target on the one hand, and a steady path of output on the other, bearing in mind credibility issues". (3) Inflation-targeting lacks structure:  Inflation-targeting advocates argue that by achieving low inflation, the rest of the macro-variables: economic growth, employment and the balance of payments will fall into line.  However, experience seems to suggest otherwise.  Ever since inflation-targeting was adopted the industrial structure of the economy has not changed.  In fact, the change that has occurred has been in the wrong direction.  Speculative financial activity rose phenomenally in the 1990's.  In 2004, it was estimated that secondary market bond trading accounted for 685% of GDP.  This practice of central banking flies in the face of facts about how industrialized emerging market countries used central bank policy to drive industrial development and to create sustainable jobs.(4) Inflation-targeting is destabilizing:  Because it lacks structure and uses one instrument, inflation targeting focuses on a single over-riding variable to gauge macro-imbalances.  This is dangerous.  As has been noted by a number of authors, bubbles in financial markets may build up while inflation remains within target—asset prices can increase, strengthen private sector balance sheets, and loosen credit markets, which in turn pushes asset prices further.  But in the process, inflationary pressures can remain benign, leading the central bank to maintain a low interest rate environment.  When inflationary pressures finally build up, and interest rates increase, it can lead to economic collapse.  The current economic crisis, can be attributed to the "remote-control" mechanism that inflation-targeting imposes on central bank behaviour in relation to the private sector.   
Central Bank Administration and Policy:
Because the central bank plays an important role in financial markets, neo-liberalism calls for central bank independence from government interference. In practice, central bank independence insulates central bank policy from democratic processes.  It thus robs the population of an important institution through which it can allocate resources to advance its democratic aspirations. Proponents of central bank independence argue that independence removes the printing press from the politicians, who are prone to abuse it thereby generating hyper-inflation and "political business cycles".  Empirical evidence about the link between central bank independence and inflation is not as clear-cut as these advocates suggest. Firstly in practice, as we have already mentioned, even if the population votes for an expansionary fiscal stance, the central bank can independently sabotage government by setting real interest rates to be above the growth rate of the economy, thereby making public debt explode faster than would otherwise be the case. Secondly, the removal of the printing press as one of the sources to finance developmental government expenditure constrains the public sector to raise funds only by raising public debt, taxes and tariffs of basic goods and services such as water, electricity and transport, which may not always be optimal. Thirdly, advocates of central bank independence naively assume that class forces cannot impinge on central bank practice.  By removing the central bank from democratic ownership and control, they place it in a position that makes it easy for conglomerate elites to co-ordinate their private interests. 
Persistent and Increasing Unemployment:
Unemployment among black Africans stands at close to 50% today. Overall employment has improved slightly since 2005 (when it was at 39%; currently it sits at 27.1%). This is a massive wastage of human resources, which could be mobilized for development. The rate of participation of black Africans in the labour force currently sits under 50% and for white Africans it sits close to 70%. Given structural domination, marginalization and exclusion, we conclude that most black Africans do not participate in the labor force because they are the least absorbed in employment. Among black Africans of working age less than 35% are absorbed into employment whilst on the other hand, close to 70% of whites of working are absorbed into employment. Among emerging markets, South Africa has the lowest labour force participation rate.  
The inequality obstacle to development:
South Africa is one of the most unequal societies in the world. Furthermore, inequality of income is spread mostly across racial lines, and is itself a potential source of political instability. Most developmental states (notably the East Asian states) started their industrialization off a more reasonable level of equality. These states were able to focus on unencumbered growth, because they started off from a more equitable base. In many developing countries, relative deprivation – rather than levels of poverty per se – is often the trigger to a popular insistence on redistributive growth and social justice.
Poverty is unacceptably high:
An estimated 48% of individuals in South Africa live below the income poverty line. To put this clearly into perspective, the income poverty line assumes that individuals need R322 to survive. At the same time, the number of beneficiaries of the welfare net has grown from 2.5 million (1999) to over 16 million currently. Over 30% of South Africa's population thus live on grants. This is clear evidence of the anti-working class character of the post-1994 growth path. Our economy reproduces poverty, and the state's response has been to throw money at the problem without intervening to change the structure of the economy.  
Provision of basic goods:
The withdrawal of the state from the provision of basic goods to a large extent explains the persistence of unemployment, the rise of structural unemployment and the increase in the Lazarus-layers of the working class in South Africa.  The privatisation of infrastructure provision and the supply of other basic goods meant that labour-intensity was subordinated to the dictates of profit-making.  The tendency of capitalist accumulation to increase capital intensity is bound up with the quest for higher profits.  The construction sector for example, which is critical for infrastructure provision, experienced a massive 105% increase in the technical composition of capital between 1994—2008.  This meant that private-sector-driven infrastructure delivery could not deliver as many jobs as anticipated, let alone the requirements of skills development and decent wages.  Without a state-driven infrastructure programme, it will be impossible to dent structural unemployment whilst increasing the skills base of the labour force.   
The impact of competition in the South African economy:
The South African economy has been characterized by high levels of economic concentration and collusion on price and market-sharing. Anti-competitive conduct seeks profits from narrow and backward-looking strategies based on inherited positions of market power. This has led to lower output, investment and employment in South Africa.
The limitation of the state
The limited role of the state took a particularly unique significance in South Africa, since the democratic forces failed to dislodge white capital from the means of production and to reconfigure colonial production relations. This laid the basis for the neo-liberal disengagement of the democratic state from productive activity in critical areas.  In other words, the state withdrawal from critical activities reflected a class compromise which facilitated the accumulation of capital by black capitalists. The disengagement was itself an engagement by the state to fulfil its role of linking black and white capitalist accumulation, thereby arbitrating the conflict between the two.  This perspective of the role of the state has far-reaching implications and calls for a complete re-conceptualization of what may have been considered progressive or regressive in the last 16 years. Our state is currently weak with regards to centralizing the economy and planning, is weak with regard to its institutional structures and finds it difficult to undertake a regulation of social relations. The state is currently weak in terms of infrastructural power. The state has limited power to penetrate and centrally coordinate the activities of civil society. Development of the state has been limited by organizational, institutional and administrative infrastructure. Of particular notice is that the state lacks transformative capacity over the economy and lacks the ability to coordinate structural economic change.
The need for a national industrial policy such as IPAP-2:
Industrial policy refers to public measures aimed at the development of certain kinds of activities in an economy. South Africa requires an active and interventionist industrial policy for various reasons. Firstly, the historic dependence on resource extraction means that a range of government functions – infrastructure, education and training, industrial financing and regulatory frameworks – are not geared towards supporting new employment-creating sectors. Secondly, areas with employment potential often lack private-sector champions or supportive market structures, meaning that they require government encouragement. Finally, new economic developments around knowledge-intensive sectors and green technologies need new kinds of education and training, greater research and development support as well as the establishment of learning organizations in enterprises and state agencies.
Politicizing economic decisions:
Politicizing economic decisions is desirable because it addresses the agenda of owners of assets who are naturally determined to prevent changes that may threaten their positions.
What is to be done?
Central empowered planning entity:
There must a strong centrally empowered planning entity, most appropriately as either a Department of Planning (the Department of Economic Development comes closest but needs to be further empowered and given full planning control over the economy) or as being lodged directly in the Presidency (the National Planning Commission operated as a kind of NGO and failed to take full cognizance of the needs of a developmental state). This entity will push the economy to reach high growth rates, will work towards eliminating the economy's vulnerabilities, reindustrialize the country, rebuild the manufacturing sector, revitalize agriculture, directly coordinate industrial investment, actively direct macro-economic policy towards developmental goals and will protect and promote the national interests as defined by government. Such an entity will set national goals, make effective use of raw resources, infrastructure and labour, and will monitor whether policies are being implemented.
Pursuit of an aggregate demand management policy:
The state must play a central role in the management of total aggregate spending in the economy. Driving spending in a manageable way by the state, and by state policies that will require private sector players to spend, will drive economic growth. The state must take measures to ensure that all players in the current economy spend. Aggregate demand management policies also allow the state to moderate the relationship between firms, state agents and consumers in the economy.
Fiscal policy must be guided by the following core elements: (1) Stabilize employment over the business cycle, and increase employment over the long term; (2) To influence changes in income distribution over the business cycle, and set target share of workers in national income over the long term; (3) Influence the structure of the economy through activist tax and expenditure policies, in line with the requirements of the new growth path; (4) Strike an appropriate balance between the provision of social and economic infrastructure, meeting basic needs and providing social protection and (5) Provide incentives for environmentally sustainable, job-creating activities. Fiscal policy must be employment-oriented; employment promotion and stabilization must be the centre-piece of the fiscal stance.  This means that fiscal policy must respond systematically to the a) employment cycle, b) income distribution and c) changes in the composition of economic growth, in support of the employment promotion and stabilization potential of industrial policy.  Furthermore, fiscal policy must support the Employer-of-Last-Resort Policy in order to maintain full employment over the business cycle and in the long-term. In general cycles in aggregate demand tend to lead those of employment with a significant time lag.  This means that even when the goods market is in a recovery, it tends to take longer for the labour market to emerge from a recession.  In an employment-based fiscal policy framework, it is the cycle in employment that takes precedence.  Fiscal policy is directed towards stabilizing the employment cycle.  This means that, even if the goods market may rapidly recover, it is the recovery in the labour market that should inform the fiscal policy stance. Fiscal policy, particularly the composition of taxes and expenditures, must respond to changes in the composition of output.  This will impart sensitivity in the industrial structure to fiscal policy, and increase its potential to stabilize employment, the balance of payments and to strengthen domestic linkages between sectors. At the centre of the developmental state is industrial policy, which seeks to transform the composition of national output and the size of certain sectors.  Fiscal policy should support the composition of output over the business cycle and in the long term.  This can be done through targeted changes in taxes and expenditures to support sectors that are at the heart of the growth path.  
Adopting an expansionary fiscal policy:
In order to avert a recession and as a means of bolstering growth by raising equilibrium income in relation to potential income, an expansionary fiscal policy is necessary. There needs to be a significant cash injection into the economy by the state. If necessary, aggressive lending by government should take place in order to achieve an effective expansionary fiscal policy. The current type of contractionary fiscal policy that targets inflation pursued by the Reserve Bank and government is not going to assist with driving growth in our developmental economy. Given our low national debt levels, there is a lot of room to maneuver with regard to raising capital for state-led investment into the economy. Our fiscal policy is currently far too restrictive. Fiscal policy should be reconstructive and should expand the supply side of the economy through a process of taxation, borrowing and expenditure to fund programmes which have the effect of creating physical infrastructure and human capital. We need to avoid current calls for fiscal restraint or for the continued use of a counter-cyclical fiscal stance.
A redistributive fiscal policy:
The tax system, the composition of expenditure and the financing of the budget must be informed by the need to redistribute income and wealth. Redistributive fiscal policy will mobilize the resources to deliver social infrastructure (education facilities, health facilities, housing, water and sanitation, energy).  Such a fiscal policy will also deliver economic infrastructure to support industrial development, and will also deliver comprehensive social security.  In delivering these basic goods and services, the state will create decent work. Redistribution is not only a long-term objective; it is also an important short-term stabilizing force.  Working class and poor households constitute a large part of domestic demand for downstream industries.  In a down-turn, a redistribution of income towards these households will help support domestic demand, and reduce the depth of the recession.  Fiscal policy cannot therefore leave fluctuations of income distribution over the employment cycle to be sorted out by the wage-price spiral; it needs to intervene in a manner that targets a certain level of income distribution in order to maximize job creation. 
Expenditure policy must deal with unemployment, ensure wealth and income redistribution and must transformative. The expenditure side of fiscal policy must put employment creation, particularly the employment of the unskilled and long-term unemployed, at the forefront through the ELR policy.  This will tackle the structural unemployment crisis.  But also, expenditure policy must respond sufficiently to cycles in employment and prevent job losses.  This will require fiscal policy to be forward-looking and anticipatory.  We propose that a measure of labour intensity of public expenditure be developed, and a target be set as the common yardstick to monitor the contribution of state expenditure to overall labour intensity. Expenditure allocation must be clearly biased towards building social and economic infrastructure in rural areas and in working class urban areas.  In other words, expenditure policy must increase the social wage.  But increasing the social wage means that expenditure in working class and poor communities must exceed by a certain ratio the taxes and charges collected from the working class and these communities. Expenditure should be aligned, as far as possible, to support the sectors prioritised in this growth path document.  Furthermore, expenditure should reduce the vulnerability of our economy to balance of payments problems by promoting local procurement.  We propose that 75% of state procurement be from local industries, and that industries be mandated to procure a targeted value of their inputs from other local producers, with the aim of ultimately procuring 75% of their inputs locally. In relation to BBBEE, there should be a strong emphasis on local content, whilst a target for procurement must be developed as well.  Local content must be integrated within the BBBEE scorecard. Ultimately, from our perspective, we advocate a fiscal policy that strengthens the long-term potential of the economy to create decent work.  However, a number of BBBEE initiatives have reinforced the colonial structure of our economy by importing goods which could be manufactured locally. Furthermore, there should be expenditure targets set for co-operative procurement and SMME support. 
Taxation policy will need to be both redistributive and transformative. Redistributive tax interventions can be implemented through a: (1) Progressive tax system, with an introduction of a tax category of the "super-rich"; (2) Solidarity tax, whose aim is to cap the growth of earnings of the top 10% and to accelerate the earnings of the bottom 10%; (3) Tax on both domestically produced and imported luxury items, but a higher tax on luxury items which are imported; (4) Increase in the Secondary Tax on Companies, to encourage re-investment, job creation and to reduce the financialization of company assets; (5) Imposition of a land tax, to aid the process of land redistribution; and (6) Zero-rating of basic food stuffs, medicines, water, domestic electricity and public education. Transformative taxes must be used to support industrial development, and must be targeted to assist the development of the targeted sectors of this growth path.  The taxes (and credits) we propose should be imposed are: (1) Export taxes on strategic minerals, metals and other resources: to support downstream industries and to promote value-addition; (2) Investment tax credits: to encourage local procurement of machinery and equipment; (3) Tax on financial transactions including a capital gains tax above a certain minimum threshold: to limit short term capital flows and to encourage productive investment; and 'speed bumps' on short term capital flows, to discourage hot money; and (4) Special taxes on speculation on strategic commodities: On food and food-related speculation; as well as on strategic raw minerals and metals. We also propose a transformative tax to firms that are stubborn in closing the apartheid wage-gap. Finally, the tax system must be adjusted to maintain and promote a composition of output that is consistent with this new growth path, over the business cycle and over the long term. 
Monetary Policy to Support an Expansionary Fiscal Policy:
In the developmental state, the central bank policy cannot be independent of fiscal policy actions, and it must conduct its activities in a manner that supports the stance of fiscal policy.  The operational mechanics of how the Reserve Bank generates outcomes that would make fiscal policy and employment creation stable and sustainable can be best left to the technocrats of the Bank, but the framework within which the actions of the Reserve Bank are undertaken will be determined by the stance of the fiscal policy of the democratically elected government. The operational mandate of the Reserve Bank should therefore be altered to move away from the current inflation-forecast targeting framework.  Instead a more dynamic and broader framework that considers fiscal sustainability, the sustainability of the external balance, the path of unemployment reduction and price stability should be considered.  The precise formulation of such a framework is a matter that is taken up in a separate discussion document, but the underlying message of this growth path framework is that the inflation-forecast is not a sufficient gauge of the overall imbalances of the economy, and in fact it may be a misleading indicator of such imbalances. 
Broader Framework for Fiscal-Monetary Co-Ordination:
The current inflation-targeting framework adopts a cavalier attitude towards a number of factors by limiting fiscal-monetary co-ordination only in relation to the dynamics of public debt.  However, such a narrow focus has generated structural changes that have tended to make macro-policy destabilizing.  An important example where fiscal-monetary policy co-ordination, goes beyond the dynamics of public debt, relates to exchange rate management. Ordinarily, an appreciation of the exchange would be countered by a decrease in the interest rate.  However, the resultant increase in bond prices tends to divert speculators to the stock market and foreign capital inflows may thus be equity-driven. A cavalier macro-economic management, especially in relation to financial markets, may thus blunt the effectiveness of policy tools.  However, taxes on capital gains and short-term capital flows can be applied in combination with a reduction in interest rates to achieve the desired path of the exchange rate.  Such a combination of tools requires the co-operation between fiscal and monetary authorities, beyond the dynamics of public debt.  It is such policy combinations or policy packages that are essential to achieve an employment-led and pro-poor growth path. 
Redistributive Monetary Policy:
Interest rates and credit allocation must promote a redistributive agenda.  Through redistributing the social surplus from financial speculators and rentiers to industrialists through concessionary finance, quantitative controls on the financial sector and management of the exchange rate, inserting tax-frictions on financial transactions, monetary policy will support industrial development. A redistributive monetary policy will also support housing and developmental infrastructure finance, through differential interest rates.  Monetary policy must be co-ordinated with fiscal policy and must be geared towards support for an expansionary fiscal stance. 
Employment-Targeted Monetary Policy:
The Reserve Bank must pay primary attention to the cycle and long-term trend of employment growth.  A greater weight must be placed on employment fluctuations.  This does not mean that price stability is not taken into account.  As former governor Mboweni put it, it is the "appropriate trade-off" between inflation and unemployment which needs to be addressed.  We however, do not subscribe to the view that inflation targeting is a necessary policy to build credibility, nor is credibility in the eyes of financial markets the paramount, overarching prize monetary policy should aim for.  Neither do we believe that "credible monetary policy is essential for a new growth path and more job creation". Such views wrongly rely on financial market forces to address structural problems engineered by state policy—high unemployment, inequality of incomes and power, poverty and the crisis in social policy.  Instead, we believe that a state-led growth path, in which market forces are marshalled to operate within certain parameters, is essential for South Africa to be on a decent work-creating growth path.  We thus agree with Keynes in his concluding remarks, when he says: "The state will have to exercise a guiding influence on the marginal propensity to consume… Furthermore it seems unlikely that the influence of banking policy on the rate of interest will be sufficient by itself to determine an optimum rate of investment.  I conceive, therefore, that a somewhat comprehensive socialization of investment will prove the only means of securing an approximation to full employment". This means that in order to address the unemployment problem, the Reserve Bank has to use a combination of tools and must co-operate with fiscal policy.  No single tool, e.g. the interest rate, will be sufficient to combat structural unemployment and large cycles in the labour market.         
Asset-Based Requirements in Monetary Policy:
The Reserve Bank will also have to monitor and enforce quantitative controls on commercial banks to ensure that a certain fraction of their loans goes to priority sectors that drive the growth path. This will ensure that the financial sector is rooted in the real sector and plays a developmental role that complements state policies.   Asset-based requirements should be actively used as a developmental tool to orient the financial sector towards a developmental agenda. Monetary policy must thus be supportive of industrial policy.  The manipulation of the interest rate with the hope that financial markets will achieve the restructuring of the economy is grossly inappropriate and inadequate.  Instead, quantitative control measures on the financial system, more than interest rate manipulation, will have to be applied in order to support changes in industrial structure. 
Exchange rate stability must be sought as a key requirement of the developmental state. This is a core requirement for the state to undertake long-term macro-economic planning and demand/supply management. In order to drive export-driven growth, the exchange rate needs to be lowered in comparison with our main trading partners, and needs to remain comparatively competitive. There are several mechanisms for achieving this. Firstly, is through large purchases of foreign currency. Secondly, is pegging foreign currency reserves to foreign investment in our markets. Thirdly, is a policy of taxing foreign direct investment and portfolio for the purposes of establishing a 'buffer fund' to counter appreciation of the Rand as required. Fourthly, is the implementation of measures to address the negative effects of short-term capital inflows. Finally, is the implementation of policies and measures to deal with global trade agreement imbalances. The Reserve Bank must resist pressures on the real exchange rate to appreciate.  It must follow a strategy that imposes capital controls to manage sharp depreciations, accumulate foreign exchange reserves more aggressively, administer a tax on capital flows and impose frictions on foreign exchange transactions.  Controlling appreciations will go a long way in stabilizing the external value of the rand, and to boost industrial development.  The knee-jerk reaction of those trained in orthodox mainstream economic theory is that intervening in foreign exchange markets is costly, and makes the economy vulnerable to currency attacks.  The latter criticism does not hold because our approach to exchange rate management does not require the Reserve Bank to limit depreciations, less so through running down reserves, which is intrinsically unsustainable. The criticism, that foreign exchange reserve accumulation is costly is not based on sound developmental reasoning.  The cost of foreign exchange reserve accumulation, superficially calculated, is the spread between the domestic interest rate and the interest rate earned from owning foreign securities.  The costs of accumulating reserves are thus not independent of domestic monetary policy.  If domestic monetary policy maintains high interest rates, the superficial cost of reserve accumulation will be high.  Our approach to monetary policy will deliver low costs because it is aimed at bringing interest rates down.  Secondly the superficiality of calculating reserve accumulation costs in the manner just described, which emphasizes only financial considerations and ignores developmental imperatives, fails to take into account the long-term devastation of the economic structure, the likely result of structural unemployment and the poverty associated with it, if the exchange rate is not managed so as to avoid excessive appreciations.
The Reserve Bank must move from its current position on interest rates. In order to drive development, lower interest rates are required to state investment costs. Furthermore, interest rates need to be stabilized over long-term planning periods. The Reserve Bank and the state in this respect will need to find ways of insulating the interest rate from external and international pressures. 
The current inflation-targeting policy advocated and implemented by the Reserve Bank and Treasury is problematic if we are to pursue a developmental agenda. We are going to need more flexibility over the money supply. We are also going to need to adjust inflation upwards – however, it will need to remain at relatively low levels. A moderate inflation rate will help promote full employment, economic growth and a stable financial sector. Inflation will enable labour and product markets to function more smoothly in the face of shocks that would otherwise reduce employment or output. The Reserve Bank can boost employment and output growth more by allowing the inflation rate to rise.   
While we will allow inflation to rise to higher levels than are currently tolerable, we need to par this with a strong price stability policy. Inflation coupled with a price stability policy will protect households and the state by eliminating drag on the efficient allocation of resources. It will also promote economic growth in this manner. This type of policy will also give the state confidence to undertake long-term financial planning. A stable price level can lead to accurate forecasts of returns on state investment projects and will lead to effective borrowing and lending decisions. However, such a policy must be tempered by the need for a flexible inflation policy.
Aligning the Reserve Bank with a Development Agenda:
Currently the Reserve Bank accumulates foreign assets by selling domestic currency, or Rand-denominated securities in exchange for foreign-denominated securities.  This way of managing the bank's balance sheet and the exchange rate has its limitations.  In certain situations, especially when the economy is in an expansion, this may increase inflationary pressures.  This may however be alleviated by the use of cash reserve requirements, whose effectiveness is open to question. A non-inflationary way to build the assets of the country is to accumulate gold bullion, which can be acquired from the mining sector.  By imposing a heavy quota on gold exports and/or increasing public ownership of the gold mines, South Africa can begin a process of gold reserve accumulation, which can be used to purchase critical inputs that we need for industrial development.  With gold reserves, South Africa can acquire whatever currency it needs, to buy important inputs and to balance its asset portfolio if it needs to, without facing a significant domestic inflationary barrier.
Corporations in South Africa have made massive profits since 1994, more after 2000.  Due to relaxation of capital controls, most of these profits were repatriated in the form of dividend payments.  The major cause of the current account deficit between 2000—2008 has been the outflow of profits.  This reduced the amount of savings that could have been used for domestic investment.  Therefore a critical element of the financial policies in this growth path is to reverse the relaxation of capital controls. 
Addressing the Balance of Payments problem:
There are two main mechanisms to deal with the balance of payments problem: (1) is the rapid building and development of the industrial, manufacturing and agricultural bases and (2) trade policy (specifically export-led growth strategies) that promote a positive balance of payments. 
Industrial policy must aim to achieve: firstly, the creation of decent work, in order to widen and deepen the domestic income base; secondly, meeting the country's basic needs by lowering the costs of production of basic goods and services and increasing domestic capacity to produce these and finally, stabilizing the balance of payments by narrowing the adverse price, quality and technological gap between domestically produced products and those manufactured on world markets. Industrial policy will aim to deliver on these objectives by (1) linking industrial development, skills development and employment creation; (2) improving labour standards; (3) anticipating shifts in sector performance in order to minimize structural unemployment; (4) reduce the carbon-intensity of production; (5) promote environmentally-sustainable technologies; (6) foster backward and forward linkages among sectors; (7) make critical inputs such as water, energy, infrastructure, chemicals and land available to targeted sectors through affordable prices and subsidization; (8) support downstream industries as a means of improving value-addition;(9) link targeted sectors to a well-defined national innovation system in order to develop economically and socially useful technologies and products; and (10) align and put strict controls and counting mechanisms on government procurement processes to promote local industry to increase multiplier effects and create employment.
Driving Industry and Manufacturing:
Manufacturing is a vital component of the envisaged developmental state. The state will need to drive the large-scale investment and support of the manufacturing sector. Our national economy has very specific sectors which need to be developed and grown including: clothing, textiles, leather and footwear; automotives; metal fabrication, capital and rail transport equipment; mineral beneficiation (upstream and downstream); agro-processing; forestry, timber, paper, pulp and furniture; biofuels; plastics, pharmaceuticals, chemicals and cosmetics; business process services; cultural and creative industries; upstream and midstream oil and gas; boatbuilding and associated services industry; nuclear energy; advanced manufacturing (natural fibre reinforced composites; additive/3D manufacturing); Aerospace and defence; the South African software industry; public residential electrification programmes for low-cost housing; support for the electronics industry; and white goods (large and small appliances). The development of our manufacturing sector will create over 350,000 jobs over the next ten years. 
Addressing industrial policy in accordance with the IPAP-2:
We need to defend, implement and advance our industrial policies, specifically IPAP-2. IPAP-2 proposes to ramp up South Africa's active industrial policy by improving alignment across the state. It aims to increase the capacity and impact of development finance institutions (DFIs) – especially   the IDC – for the purpose of industrial financing. IPAP-2 also requires DFIs – and again especially the IDC – to maximize support for employment creating, equitable and green growth.
Our industrialization needs to focus heavily on an import substitution model:
TBW 
Industrial Licensing and Regulation Policies:
The state will have to apply rigorous licensing policies to regulate the market with respect to strategic industries. This is to ensure that there is intense competition for market share, driving efficiency and increasing control over market players in these strategic industries. The state will need to explicitly prevent the abuse of monopoly power by imposing stringent price controls. 
The adoption of developmental trade policies:
Strategic interventions will be needed in our trade policy to maximize benefits from trade relations with our BRICS partners. We need to give effect in trade policy to commitments made in the SA-China Comprehensive Strategic Partnership. We need a more balanced trade policy that can focus on greater exports of value-added manufacturing from South Africa and increased beneficiation within the domestic economy. New trade opportunities in specialized industrial products should be pursued. We will need to create reciprocal commitments with regard to tariffs and other protectionist measures with our BRICS partners. We need to engage in a strategic struggle with the World Trade Organization, with specific focus on the fight for the protection of a policy space for development strategies and to resist rigid formula-driven reductions in industrial and agricultural tariffs that would undermine employment and growth. Trade policy is an essential instrument that is used to support industrialization and in some instances, is a significant source of government revenue.  As such, trade policy is a controversial subject, especially with the WTO closing the space for developing countries to deploy strategic trade policy to support industrialization. We therefore support the broad thrust of the new Trade Policy and Strategy Framework, which views trade policy as "instruments of industrial policy which have implications for employment, investment, technology and productivity and that tariff policy should be decided primarily on a sector-by-sector basis dictated by the imperatives of sector strategies.
Realigning the trajectory of exports so that manufactured and industrial products are exported:
We need to adopt a trajectory that sees a policy of export-led growth emerging. The state needs to have policies that reduce autonomous imports and increases autonomous exports. This will be achieved through various mechanisms including increasing tariffs. In order to ensure beneficiation within the domestic economy, we will need to put into place export taxes on metals where appropriate. 
Implementation of trade tariffs to protect domestic agriculture, industry and manufacturing and other protectionist policies:
TBW
International Trade Agreements:
There are currently international trade agreements that severely curtail South Africa's ability to push a developmental state agenda. The first problem is that through World Trade Organization unified collective agreements, the trade policy space available to South Africa has been reduced. The international trade regime has become much more stringent. Trade Related Investment Measures (TRIMS) have significantly restricted government's ability to impose local content and grow domestic productive capability. 
State Control over Investment:
There is a strong need for the state to set the contours and landscape of investment by the public and private sectors. The intensity and focus of investments must be brought under the control of the state. The patterns of investment need to be shaped by the state. Industrial investors will need to be subjected to strict controls on capital flight and remittance of liquid capital overseas. Direct Foreign Investment, while encouraged, should be kept at a minimum and subject to strict capital flow regulations and legislation. Financial institutions must be required to invest a specified percentage of assets in priority areas. The investment strategy of the PIC must be reviewed and brought in line with development objectives.
Establishment of a State Bank:
There is a clear need for the establishment of a State-Owned Bank (SOB). This SOB will (1) provide credit for firms and households, with the aim of driving consumption and spending with the aim of stimulating demand; (2) a SOB will be able to assist in pursuing an aggregate demand management policy through leverage of its lending, saving and spending capabilities; (3) a SOB will provide services in rural areas; (4) an SOB will promote, support and advance the development of community and co-operative banking; and (5) the SOB will play a central role in encouraging more appropriate forms of financial institution to serve micro-enterprises as well as historically marginalized households and communities in rural and urban areas. Such a bank could be built on an already existing institutional structure such as PostBank. A state bank will ensure that interest rates are low enough to finance productive economic activity.  This places less emphasis on financial markets to transmit monetary and fiscal policy impulses to the economy. The state bank will therefore discipline financial markets and reduce volatility.  However, for the state bank to perform its functions, it needs to have a special relationship with the Reserve Bank, as the over-arching regulator of financial markets.
Control of the financial system and making private financial capital subordinate to industrial capital:
Although discussed in more detail elsewhere, it is necessary to talk about the role of the financial system in creating the developmental state. In particular the state needs to take actions in order to be able to effectively control the financial system. As discussed, while socialization of the finance sector is a medium-long term goal, control over the finance sector is an important short-term goal that must be gained. In particular strict controls and regulation on the private finance sectors ability to invest in mining, industry, agriculture and manufacturing will need to be considered. While it is not currently feasible to nationalize the existing commercial banks in South Africa under the State-Owned Bank (SOB), a policy of socializing the commercial banks and bringing them under the control and ownership of the SOB must be seen as a long-term strategy to be pursued. 
Credit allocation through a state-bank:
As a driver to increase consumption and drive economic growth, the state will need to take an active role as a credit agency. The state will need to form an entity or agency that can act as a public lender to individuals, firms, households and other economic partners. Driving consumption upwards is vital to ensuring that the developmental state grows.
Establishment of a 'South African Development Fund':
A South African Development Fund (SADF) will be needed to make investments into South African infrastructure as well as to coordinate investments into the South African economy. The SADF will raise financing through DFIs as well as the issuing of 'Development Bonds' as a means of attracting and securing private and foreign investors. The SADF could also look at other financing mechanisms such as the investment of retirement funds in the SADF; utilizing the Government Employee Pension Fund and Public Investment Corporation resources. 
Restrict foreign shareholding of industrial, manufacturing and agricultural concerns:
TBW 
Socialize and de-financialize the Industrial Development Corporation, the Land Bank and the South African Development Bank:
TBW
Redistribution of agricultural land:
TBW
Investment in Human Capital:
TBW 
Strengthening Human Capital in the Public and State Sector:
The developmental state can only succeed if the state has the administrative, technical and political capacity and competency to set and implement national goals.
Strong focus on agriculture, agro-processing and rural development:
We need to revitalize our stagnant agricultural sector. We also need to rethink how arrange the agricultural sector. We need to restructure land reform to support small-holder schemes with comprehensive support around infrastructure, marketing, extension etc. Commercial agriculture must be reshaped to drive employment. Worker power and influence in the agricultural sector must be increased, and socialization of agricultural concerns and agents must be undertaken. Farmer worker organizations must be given more support. Financing and support measures from the state must be undertaken to drive growth in the commercial farming sector. We need to find a mechanism to address and stabilize price fluctuations in maize and wheat. Rural co-operatives need to heavily financed, institutionally supported and provided with critical infrastructure. We need to fast-track land claims on commercial farms and ensure smooth transitions. We need to address import pricing on farming inputs and improve logistics infrastructure. There is a need to impose tariffs to protect our domestic commercial farming sector, and work towards developing an agricultural import-substitution programme for farming inputs in the medium term. There is a strong need to expand financing for and advance agro-processing, especially for small producers. An overhaul and revitalization of the agricultural sector could create anyway in the region of 800,000 new jobs over the next ten years.
Long-run perspective on mining development:
Mining development should be reoriented to address the needs of the developmental state. This does not mean that we advocate nationalization of the mining industry. Rather, three processes will need to be followed. Firstly, we will need to begin a programme of socialization of mining in South Africa. This will entail worker ownership, administration and control of mining concerns. Secondly, all new mining initiatives and enterprises will be required to have a substantial portion owned by the state, be worked owned, administered and controlled. This will certainly not mean that we are prohibiting private investment in mining – rather, a portion of all new mining investments/enterprises will need to have a significant state stake as well as being socialized. Thirdly and finally, the state will need to strengthen and expand the activities of the African Mining Exploration and Finance Corporation (AEMFC). The AEMFC will also need to be properly socialized. Institutionally, the AEMFC should be uncoupled from the Central Energy Fund and institutionally arranged as an SOE. State interest and investment in mining should focus on three areas: (1) enhancing the mining capability of the state to mine, refine and beneficiate platinum group metals and coal; (2) refocus beneficiation away from smelting/refining towards domestic industry and manufacturing; and (3) expanding the licensing and potential for the AEMFC to ensure that it supports employment creation, beneficiation, investment and broad equity. A focused infrastructural developmental plan will need to be developed to ensure that the electricity supply, logistics chain and skills/expertise are available to unlock the potential of beneficiation. These measures, together with export taxes on metals (dealt with elsewhere), could lead to the creation of over 200,000 direct employment opportunities over the next ten years. Another way to generate resources for development is through public ownership of gold mines.  If a percentage of the gold produced is used as a reserve through which critical inputs can be acquired from abroad, this will lessen the pressure for foreign exchange, because the profit motive would be eliminated in the acquisition of reserves. 
Establishment of a Sovereign Wealth Fund:
In order to effectively utilize and leverage resource taxation and a proposed 'windfall' tax on mining initiatives, we propose the establishment of a South African Sovereign Wealth Fund (SASWF). The SASWF be funded by taking a portion of the current taxes on mineral resources, profit from state-run mining concerns and income derived from a new 'minerals windfall' tax. This fund will then invest this money in pursuing the aims of the South African developmental state.
Modulating the impact of foreign competition in the domestic economy:
TBW 
Addressing the lack of competition in the domestic market:
Competition investigations should be ramped up to focus on areas of strategic infrastructure: the food sector, construction and infrastructure, key input costs, the green economy and the IPAP-2 sectors. Commercial crime units must be geared up towards dealing with and investing breaches of competition laws. The competition authorities standing and scope of authority must be expanded. Public interest conditions must be mandated on mergers, specifically with a focus on employment and prices. Trade unions will need to become active and be given greater legal and political scope to deal with collusion and monopolization, and in particular should be capacitated to deal with private sector agents attempting to engage in anti-competitive behavior. The Competition Tribunal should have its power legally amended to allow it to (1) order divestiture where inherited market power permits repeated abuses and (2) to address pricing in markets characterized by economic concentration. The state through its DFIs and SOEs should cooperative identify instances where support for new market entrants is needed to secure more competitive outcomes, in order to combine competition and investment measures.
Deliberate price distortion by the state:
The state will need to undertake deliberate price distortion to drive investment returns (state and private) in strategic key industries. This price distortion will assist in achieving desired levels of investment in strategic sectors. Such price distortions would include measures by the state such as heavy subsidization of rates of interest on long-term credit.
Technology Policy and building a national technology system:
We need a clear technology policy that is able to address (1) achieving targets for increased research and development; (2) rapidly extending access to and use of ICT; (3) adaptation and diffusion of technologies in targeted sectors to support employment creation and growth; (4) maintain a 'technological edge'; and (4) actively engage in technology acquisition. In line with current targets, public spending on research and development should be raised to 2%. We must work to increase the number of patents being lodged from 91 (at the moment) to over 200 per year. The number of technicians and STEM professionals needs to be increased from the current7 per 10,000 people to somewhere closer to 20 per 10,000 people. ICT will need to be rapidly extended and access ensured through a continual and rapid reduction in broad-band costs and improved access to both ICT and ICT training. Agencies handling specific technology will need to be created, for example a National Biotechnology Enterprise, which will act as a point for technology acquisition in the biotechnology field and as a research and development centre for biotechnology research and innovation. 
The need to resist seeing the developmental state trajectory as a 'middle-path':
There is currently real danger that the trajectory of the developmental state that we are faced with, will be captured by neoliberal and neoconservative elements which will distort the developmental state into a kind of 'middle-path'. We can see this already happening with the attempt to corporatize the objectives and goals of the South African developmental state. The National Development Plan certainly sees the developmental state as a kind of middle-path development model emphasizing the role of business. Other ways that this may happen is through embedded autonomy and through running the developmental state based on market conditions. 
Fighting the liberalization of the national capital account:
There is currently massive pressure on South Africa to liberalize its capital account. We cannot allow the national capital account to be liberalized or captured by private interests. Not only is this an ideological contest, but retaining control over the capital account allows the state to subsidize selected strategic infant industries.
Collective and Public Ownership:
Our society suffers from a history of dispossession.  The past 16 years sought to return the wealth to a few Blacks, on behalf of the people as a whole.  This has failed to resolve the underlying problems of apartheid and capitalism.  The new growth path will progressively support the emergence and expansion of collective forms of ownership.  Some strategic inputs to industrial development e.g. the mines, steel production and petro-chemicals should be in the hands of the state in order to build state power to direct industrialization. Co-operatives should also be supported and be closely linked to state initiatives in order to build a progressive alliance between collective forms of ownership in the economy.  Such an initiative will lead to redistribution of power in the economy and break the stranglehold of a few conglomerates.